Offer Announcement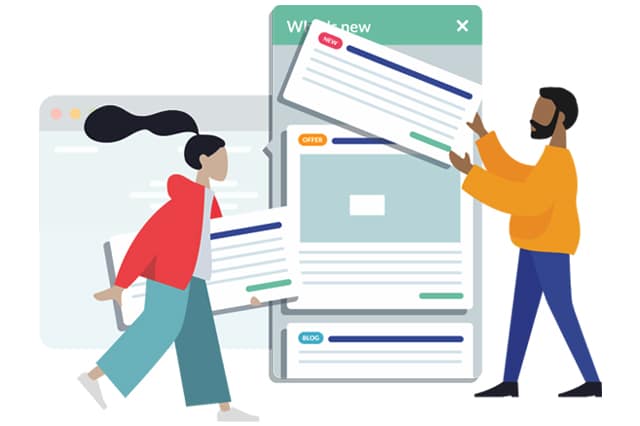 Posted By:

Identixweb

Date:

Mar 9, 2019

Category:
Would you like to increase sales and interested to turn visitors into your customers? Do you want to keep your customers connected by offering them promotions and discounts? Would you like to keep them informed with new business updates and special events?
Giving offers is one of the keys to winning customers' heart and motivates them to purchase now and spare more!
By adding Offer announcement to your Shopify store will be the most effective way of doing this.
Offer announcement Shopify application is an efficient means of the app which turns your visitors into customers. Offer announcement app is the most dominant form of marketing which helps you to increase your site sale. This Shopify app enables you to reach out to the customer for engaging them with a coupon.
What does our app do?
Provide a direct offer with no other process
The Effective interface of generating offers
Start getting potential customers by offer announcement
Provide a direct offer with no other process
We have advanced User Experience to the best detail, on both front-end and back-end of the application. We intend to improve an Offer Announcement the easiest and most straightforward app for you. The app works extraordinarily on all gadgets: desktop, tablet, and cell phone!
Effective interface of generating offers
You can set notifications dependent on individual product and on product labels. You may assign the same tag to numerous products, so every product, with a similar label, will demonstrate the notification in your store. The more explicit you are with your offer, the greater the chance you have to convert visitors to buyers. Each offer section is shown in a special format, enabling users to effectively browse and choose the most appealing offer.
Start getting potential customers by offer announcement
"Offer Announcement" will transform every visitor into the potential customer. At the point when customers enter to your selected page, a flawlessly crafted notification box will get open with an amazing offer. Why does your customer need to utilize use social media to share your page, and get a discount? Disposed of such exhausting things?, Start using offer announcement.
Receive offer announcement to build your sales result rapidly!
"Feel and appreciate each season with us!" "It's stunning, you have got SUMMER discount. Order right now to get discount up till half!" Bingo! You recently understood that customer attracted to your site, which implies you will get a frequent visitor of that equivalent customer and there are progressively more chance to purchase your products.
Main Functionalities Of Offer Announcement
Fast and Simple Setup: Automatic and manually approach to set up, you would specifically be able to place manually widget where you need to show offer.
Live preview while doing changes: When you are setting up application option at admin side, in the meantime you will ready to see the live preview of announcement offer.
Countdown timer to inform user: Start countdown timer, so the customer would become more acquainted to know about an offer before the offer goes terminate.
Live Chat available after installing your application
Our App "Offer Announcement App" is javascript base and if in case, you get any issue in installing this app or app does not show on front-end then get in touch with us and our application expert team will deal with the establishment at free of expense.